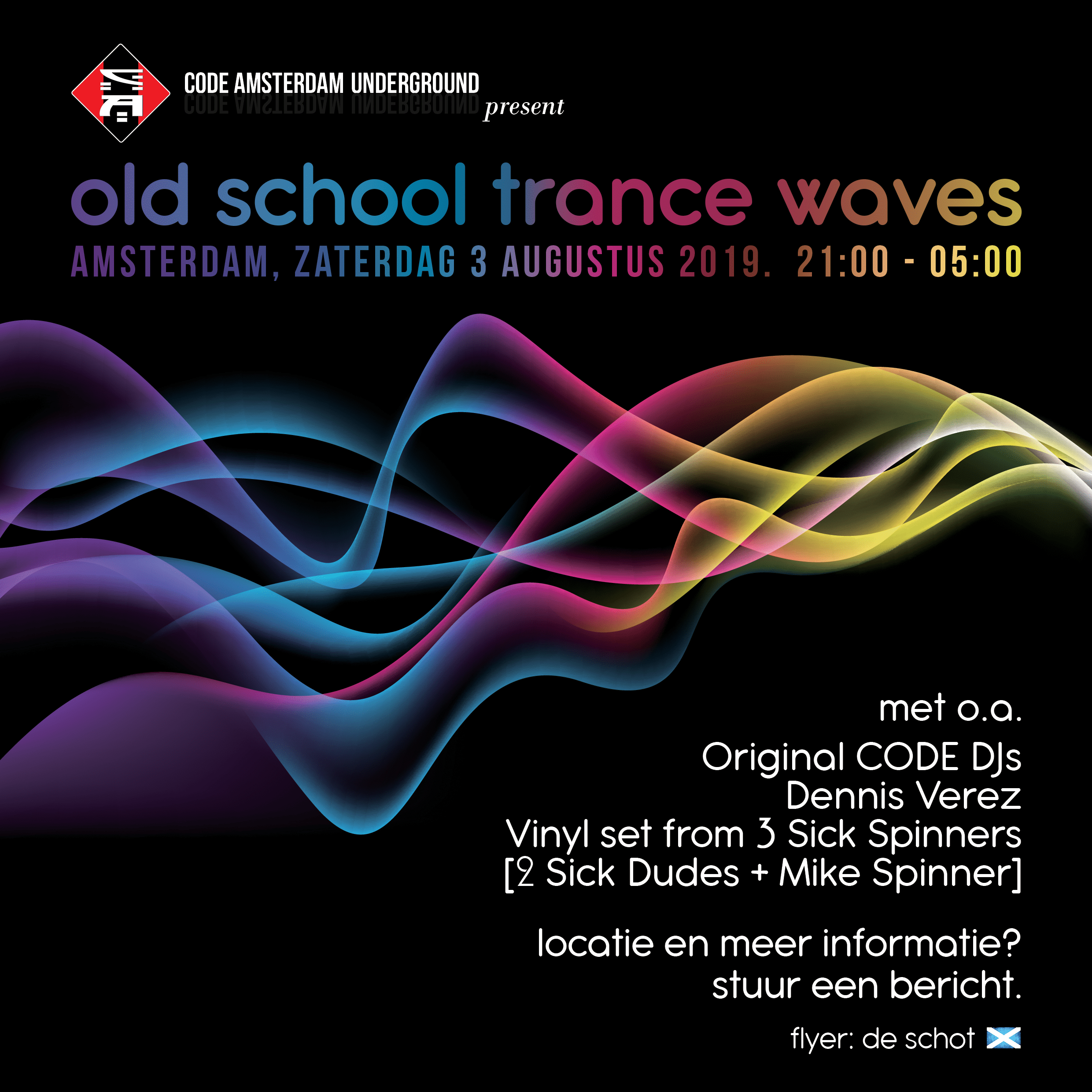 We are back with Old School Trance Waves. This time some of CODE's founding DJ's will
return to party like the old days.
Dennis Verez will give us his distinctive club sounds and as a special surprize
2 Sick Dudes and Mike Spinner will combine forces as 3 SICK SPINNERS to do
a giant 4+ hour VINYL set.
line-up:
21:00-22:00 2 Sick Dudes (Old Skool/Techno classics)
22:00-00:00 Dennis Verez (Tech-House)
00:00-04:00 3 Sick Spinners XL set (Trance Classics)
(2 Sick Dudes & Mike Spinner)
04:00-05:00 Closing set
Put on your dancing shoes!!!